Vidya gaems
`I love the smell of burning gamers in the morning. I am receiving thanks from cops all across the country. Let me tell you all who deserves the thanks: God. He is there. He is the author of these triumphs. He will not be mocked.'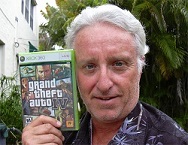 - Jack Thompson
Rogueshit
Rogue Legacy - Cellar Door Games, 2013 MEGA
Rogue Legacy is a genealogical rogue-"LITE" where anyone can be a hero. Each time you die, your child will succeed you. Every child is unique. One child might be colorblind, another might have vertigo-- they could even be a dwarf. That's OK, because no one is perfect, and you don't have to be perfect to win this game. But you do have to be pretty darn good because this game is HARD. Fortunately, every time you die all the gold you've collected can be used to upgrade you manor, giving your next child a step up in life and another chance at vanquishing evil.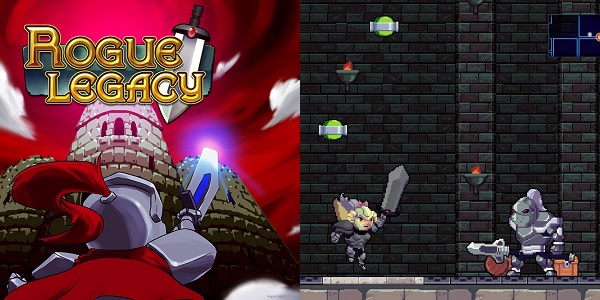 Spelunky - Mossmouth, 2012 MEGA
Spelunky is a unique platformer with randomized levels that offer a challenging new experience each time you play. Journey deep underground and explore fantastic places filled with all manner of monsters, traps, and treasure. You'll have complete freedom while you navigate the fully-destructible environments and master their many secrets. To stay or flee, to kill or rescue, to shop or steal... in Spelunky, the choice is yours and so are the consequences!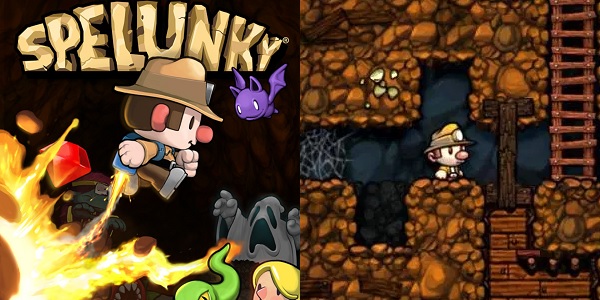 Risk of Rain - Hopoo Games, 2013 MEGA
Risk of Rain is an action platformer with roguelike elements. With permanent death as a primary feature, players will have to play their best to get as far as possible. Fight on a mysterious planet with randomly spawning enemies and bosses, either alone or with 3 friends in online co-op. With over 100 items at your disposal, you will find the tools you need to find the teleporter back home. Discover a myriad of randomly chosen stages, from the desolate forest to the frozen tundra.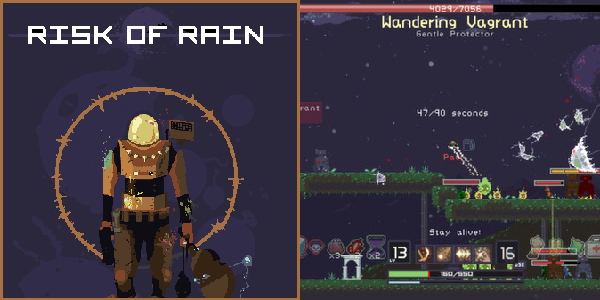 GoNNER - Art in Heart , 2016 MEGA
GoNNER is a tough as hell procedurally-generated 2D platformer with roguelike elements, following the largely misunderstood and altruistic Ikk on a journey to cheer up his only friend in this world - a giant landbound whale named Sally - by searching for just the right trinket in the deep and dark places nearby. You will die. A lot. This is by design, but it's not made to feel unfair. You'll eventually get the hang of GoNNER, so don't lose your head.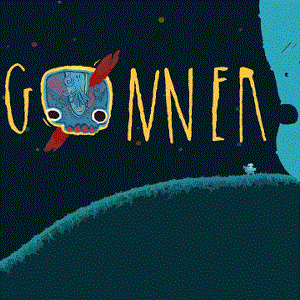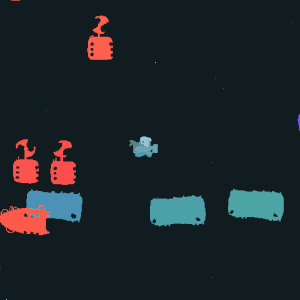 Downwell - Moppin, 2015 MEGA
Downwell is a curious game about a young person venturing down a well in search of untold treasures with only his Gunboots for protection. Make your way further and further down into the darkness filled with nasty creatures and mysterious secrets to collect the spectacular red gems scattered about the rocks. Step into precariously placed shops and buy some helpful items or level up between levels to battle well-dwelling monsters and uncover hidden caves filled with riches and relics. No two trips down the well are ever the same!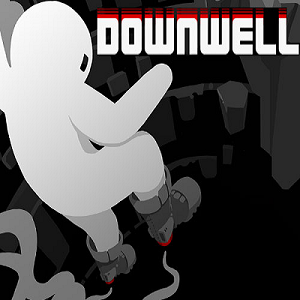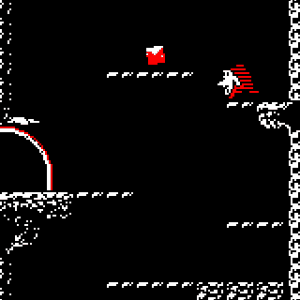 Nuclear Throne - Vlambeer, 2015 MEGA
Nuclear Throne is a post-apocalyptic roguelike-like top-down shooter. Not 'the final hope of humanity' post-apocalyptic, but 'humanity is extinct and mutants and monsters now roam the world' post-apocalyptic. Fight your way through the wastelands with powerful weaponry, collecting radiation to mutate some new limbs and abilities. All these things and more you could do if only you were good at this game. Can you reach the Nuclear Throne?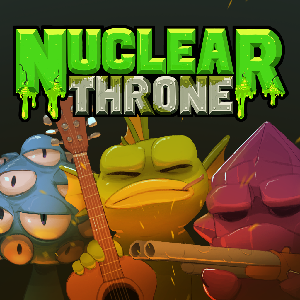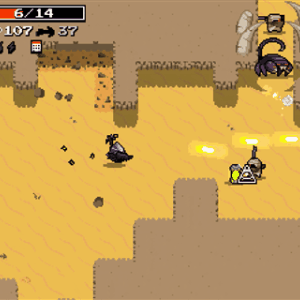 Enter the Gungeon - Dodge Roll, 2016 MEGA
Enter the Gungeon is a bullet hell dungeon crawler following a band of misfits seeking to shoot, loot, dodge roll and table-flip their way to personal absolution by reaching the legendary Gungeon's ultimate treasure: the gun that can kill the past. Select a hero [or team up in co-op] and battle your way to the bottom of the Gungeon by surviving a challenging and evolving series of floors filled with the dangerously adorable Gundead and fearsome Gungeon bosses armed to the teeth. Gather precious loot, discover hidden secrets, and chat with opportunistic merchants and shopkeepers to purchase powerful items.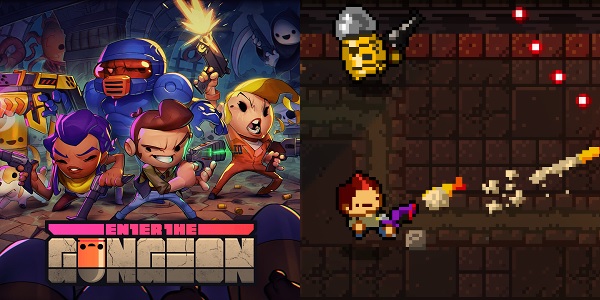 Crypt of the NecroDancer - Brace Yourself Games, 2015 MEGA Part 1 MEGA Part 2
In the Crypt of the NecroDancer, your character can only move and fight to the beat of the music. The goal is to fight and dance your way through a procedurally generated dungeon, slaying monsters as you go along. You're encouraged to maintain the rhythm to obtain a coin multiplier, and missing a beat or taking damage resets it. Though enemies travel in predictable patterns, the fast pace of the game makes it very challenging.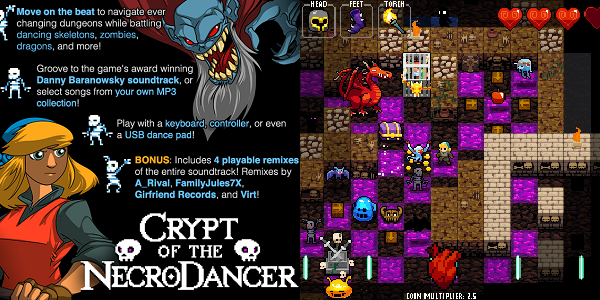 Heavy Bullets - Terri Vellmann , 2014 MEGA
Heavy Bullets is a randomized FPS dungeon crawler where players make their way through a colorful maze, while protecting themselves from aggressive creatures and malfunctioning security devices. Armed with a simple yet stylish revolver and six devastatingly plump bullets, you must reset the security mainframe to restore order and reap the rewards of a job well done. To succeed in the game, players will need to move carefully and make smart use of their bullets, items, and the environment as rushing into new areas is the fastest way to get killed in the untamed wild of the neon corridors.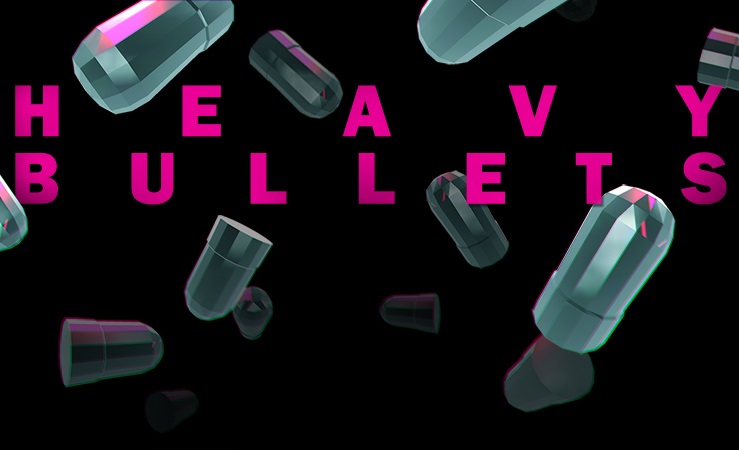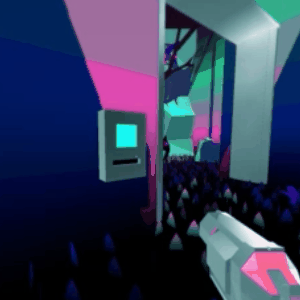 Teleglitch: Die More Edition - Test3 Projects, 2013 MEGA
Teleglitch: Die More Edition is a roguelike top-down shooter with retro pixel graphics. Featuring procedurally generated maps that change with each play through, you will never experience the same facility twice. Clutch your gun, walk down the dark corridors and enter each new room hoping those last few rounds of ammunition will be enough. Feel the anxiety, the paranoia and the sheer terror of Teleglitch.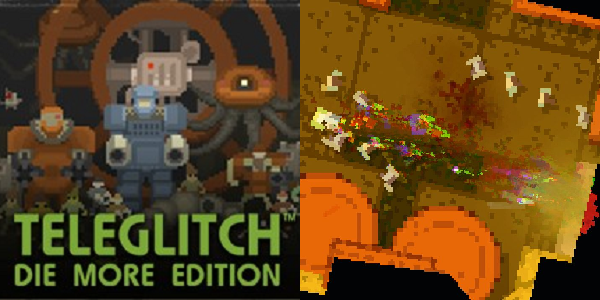 Sunless Sea - Failbetter Games, 2015 MEGA
Zubmariner DLC, 2016 MEGA
LOSE YOUR MIND. EAT YOUR CREW. DIE. Take the helm of your steamship and set sail for the unknown! Sunless Sea is a game of discovery, loneliness and frequent death, set in the award-winning Victorian Gothic universe of Fallen London. If the giant crabs, sentient icebergs and swarms of bats don't get you, madness and cannibalism certainly will. But that old black ocean beckons, and there's loot for the brave souls who dare to sail her. Betray your crew, sell your soul to a Devil, marry your sweetheart. Survive long enough and you'll achieve your life's ambition. You will die, but your legacy will live on…


LOSE YOUR MIND. EAT YOUR CREW. DIVE. Take the helm of your zubmarine and set sail for the unknown! Zubmariner is the first expansion to Sunless Sea: deeper, darker, and more marvellous than anything you've seen before. All the powers of the Neath agree: there is Nothing of Consequence beneath the Zee. They are lying. You've heard there are fortunes to be made by those brave enough - or hungry enough - to dare the deeps. Disturb the aberrant societies that flourish in the dark. Defy wreckers. Seduce a Drownie. Embrace or condemn the distinctly un-British customs of these cold, fathomless places. You will definitely die. Will your next captain dive?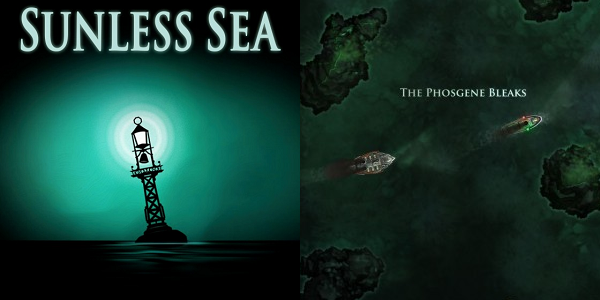 All donations go towards keeping me NEET so I can stay at home and protect my hard drives from Dingoes

14NgxVRU3MD2KYdn8Msv4e9XgfT1j6YuCa